Canfei Nesharim's Gendler Grapevine Project initiative is to create 8 teaching modules for Orthodox high schools focusing on core Jewish environmental values. The goal of these modules is to easily integrate them into the standard 9th grade science curriculum of most Orthodox day schools. Although many schools do not teach the regents curriculum, they focus on similar topics. Thus, Canfei Nesharim has adapted core Jewish environmental values such as water and air quality, climate change, waste reduction, and more to fit neatly into the 9th grade regents curriculum. Canfei Nesharim partnered with GrowTorah for this project in the summer of 2017. In addition to contacts at and prior experience with the specific schools Canfei Nesharim is targeting, GrowTorah has provided significant module development.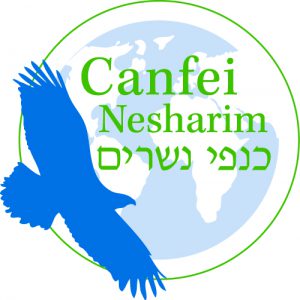 Each module focuses on one or two environmental topics from a scientific and/or sociological perspective, as well as from a Jewish values vantage point. They have crafted each module such that science and Judaic studies teachers alike can use them. Depending on their proficiency, teachers can work with their colleagues to co-teach many of the lessons or coordinate separate but complementary lessons in their respective classes. The modules provide the flexibility to do that.
Each module package consists of a lesson plan, a Torah source-sheet in both hebrew and english, and a media presentation, with an approximate running time of about 20 minutes, with opportunities to extend the lessons significantly. Every lesson explores broad topics but concludes with personal action items, so the students can begin to practice actually living these values.
They are currently working with several Orthodox high schools in the NYC metro region to pilot the program in Fall 2018. The schools have already provided significant feedback that has shaped how they developed the modules and the subject matter included. The feedback delayed the launch of the program but they feel that the program will be significantly more effective and more widely used now that they have incorporated the early feedback received from schools.
In the last few months, Canfei Nesharim has presented a few of the modules in classrooms and received positive feedback. In addition, the schools are currently reviewing the revised draft modules, and after they submit their feedback, Canfei Nesharim will complete the whole package, officially sign up schools, and plan the first teacher training.