Yeshivat Chovevei Torah (YCT) is doing something radical. For their Gendler Grapevine Project initiative, YCT is working to forge meaningful relationships between the Jewish and Muslim American communities. There has been a lot of recent publicity regarding the ways Jews and Muslims are working together to promote religious tolerance and understanding. YCT is unique as this Orthodox rabbinical school is going to work with an equivalent Muslim school to help develop bonds and understanding across their communities and religions. When YCT proposed this project way back in March 2016, we were impressed once again (as they were also one of our 2014 grantees) with YCT's vision of tackling hard, yet very important issues. We knew that their work would be important; until November, we didn't realize how critical it would be.
In preparation for this new program, on November 29, 2016, YCT had the honor of hosting Imam Omer Bajwa, who serves as the Muslim Chaplain at Yale University. Over 40 YCT students, Rabbis, and staff had an amazing opportunity to hear Imam Bajwa's personal story. The experience uncovered striking parallels between Muslim and Jewish religious journeys. At the same time, the conversation, which followed Imam Bajwa's talk, enabled students to ask honest questions about Islam, in an effort to build mutual understanding and respect between the faiths. Many students walked away feeling inspired and eager to seek out future opportunities for interfaith dialogue.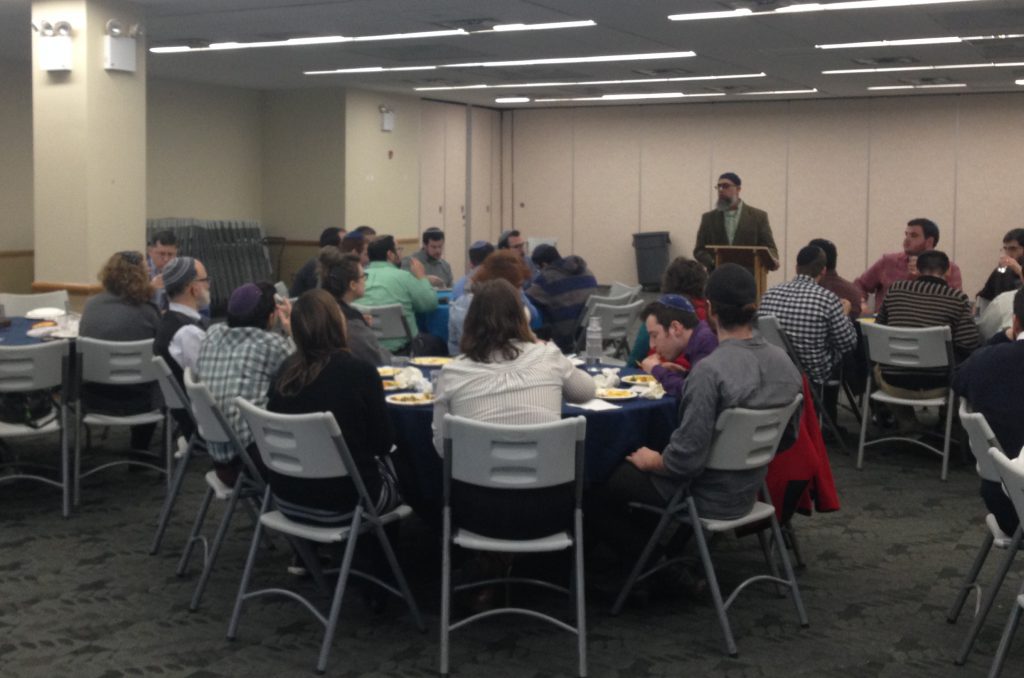 In the summer of 2017, YCT rabbinical student, Sam Englender, will participate in a six-week intensive Quranic Arabic program with more than 50 students. While Mr. Englender is attending the program, YCT will develop a resource bank of materials and host three scholars or leading personalities from the American Muslim community as guest speakers in a series of "Gendler Grapevine Dialogues."
We will continue to provide updates about this exciting, timely, and innovative project.