Beth Am Synagogue is one of Gendler Grapevine Project's 2015 New Seeds grant recipients, and their initiative focuses on developing cross-cultural, coming-of-age curriculum. A Task Force of Beth Am members and community residents has guided the program since its inception, and they are about to move into the implementation phase of this long-term project. Recently, Beth Am engaged the services of Gabriel Pickus to prepare the curriculum, which is nearing its final touches.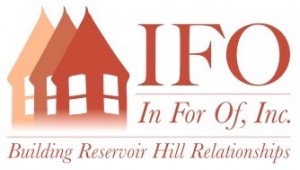 The overall goal of the program is to increase connections among young people of different backgrounds, to convey the history and meaning of African and Jewish coming-of-age rituals, to explore the meaning of citizenship in a multicultural democracy, to engage participants in articulating life goals by exploring Jewish and African traditions, and to develop skills in self-determination and making responsible choices.
The curriculum emphasizes the importance of managing conflict, identifying life goals, developing leadership skills, applying the lessons and experiences of the program, and becoming a change agent who works to enact justice within communities.
Specifics of the curriculum include guest speakers on a wide variety of topics, field trips, and numerous interactive activities, including the design of a creative project that promotes justice, a project that will be presented at a culminating event.
Beth Am plans to launch the pilot program in January 2017. They are aiming for an initial group of 16 adolescents, ages 13 and 14, evenly divided among Jewish and African American youth. The Jewish youth are currently 8th grade students who attend Beth Am's educational program who have been Bar and Bat Mitvahed. The recruitment of the African American youth is underway, and they hope to complete it by December. The African American youth will be residents of the Reservoir Hill community, the community in which Beth Am is located.
For more information about Beth Am's coming-of-age curriculum project, please visit their website.