Congregation B'nai Israel's (CBI) Gendler Grapevine Project initiative continues to thrive. While their autumn Hakhel Harvest Festival focused on the harvest, their spring and summer activities have centered on planning, planting, and blooming (both food and ideas).
In May, they held a special ritual celebration to recite Birkat Ha'ilanot (blessing over flowering fruit trees) on the Farm. Their apples, pears, and plum trees were in bloom and over fifty people gathered after Shabbat services in the orchard to recite the ritual blessing. For many people, this was the first time they had learned of this beautiful blessing.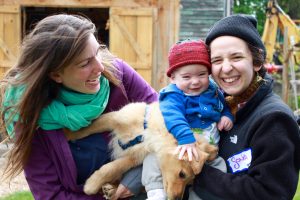 A few weeks later, they also held a special kabbalat shabbat service and potluck dinner out on the Farm. They set up chairs in the orchard and brought in shabbat together with the birds and flowers. It was a magical evening and many people remarked that it was one of the loveliest Shabbat services they have experienced.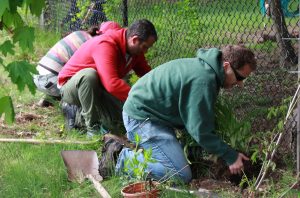 CBI has been working hard for many months on designing their new outdoor prayer space. They worked with a landscape architect to design the prayer space and adjoining outdoor classroom. A few weeks ago they had a big community work party where 150 volunteers came out to help them start to build. The outdoor prayer space and outdoor classroom should be ready to be enjoyed starting in the Fall.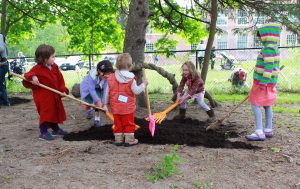 Finally, they welcomed Rabbi Jill Hammer and Shoshana Jedwab to serve as their scholars in residence from June 3-5 for a weekend to inaugurate their new outdoor prayer space. The theme of the weekend was "Sacred Space in the Natural World."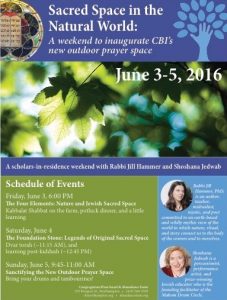 CBI's Gendler Grapevine Project initiative centers on repositioning their on-site community farm (Abundance Farm) in new ways and to change the way that their congregation thinks, teaches, and prays by reestablishing the central place of the natural world within their communal Jewish life.