We are happy to share an update from one of our Gendler Grapevine Project 2015 grantees, Congregation Rodeph Shalom in Philadelphia (see below). Their initiative centers on providing a hands-on experience for their 8th, 9th, and 10th grade students to learn about the environment, urban gardening, and mitzvah. This past year, they worked with Could9 to build a rooftop garden. Over the summer, the students will grow and harvest the food, host their own booth at the Common Ground Marketplace, sell the fruits of their labor, and donate the proceeds they earn to a charity of their choosing.
Here is the update from Rodeph Shalom: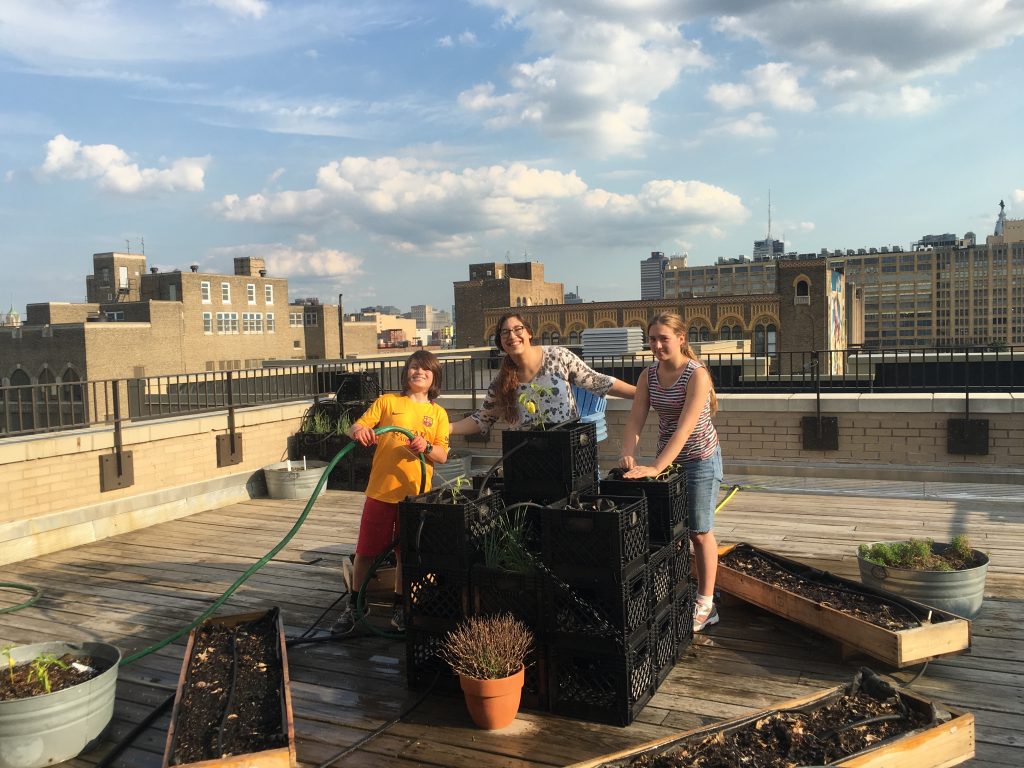 During these hot summer months, it is critical for us as humans to stay hydrated. The same goes for plants… especially those on top of a roof with direct sunlight pretty much all day.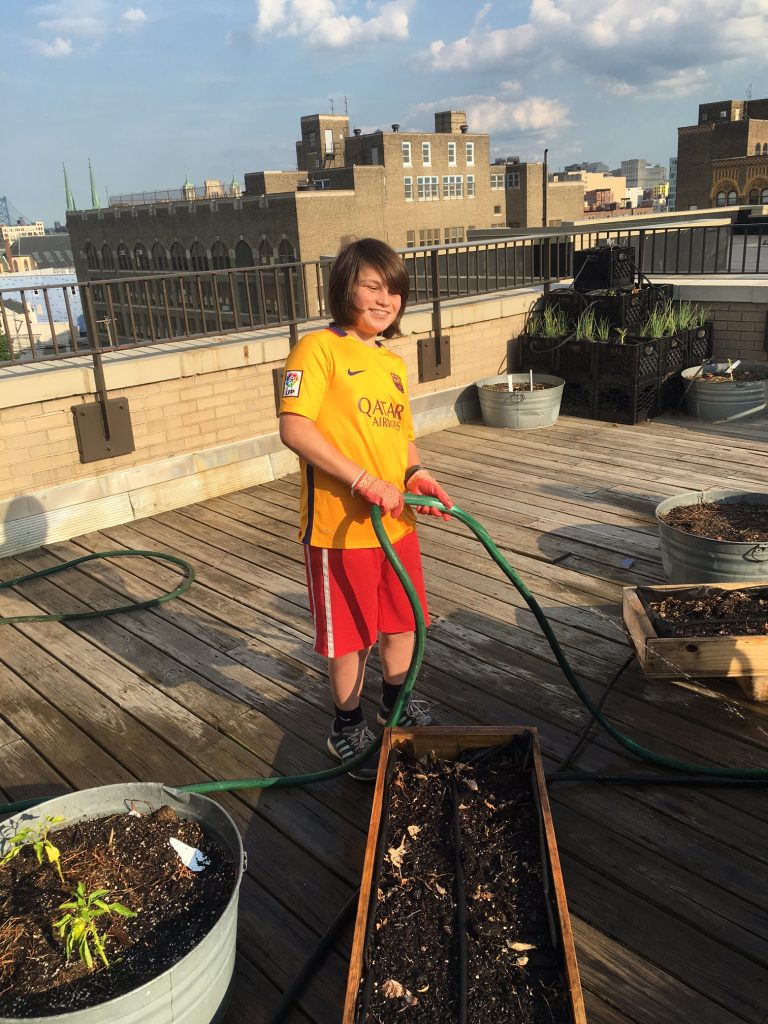 This summer has been a huge learning experience for us. An irrigation system was installed in our garden, but sadly, with the lack of water pressure due to a very old building (built in 1871), the system did not work well enough to properly water the plants. There have also been some administrative changes going on at Rodeph Shalom – we have a new Youth Engagement Coordinator (YEC), Jenn Reiss, who will be working with our teens this year. Somewhere between the school year ending and the start of our new YEC, there was some miscommunication and unfortunately, our garden took a 20-day break from being watered. As a result, our crops died. A great lesson was learned – plants must be watered to survive!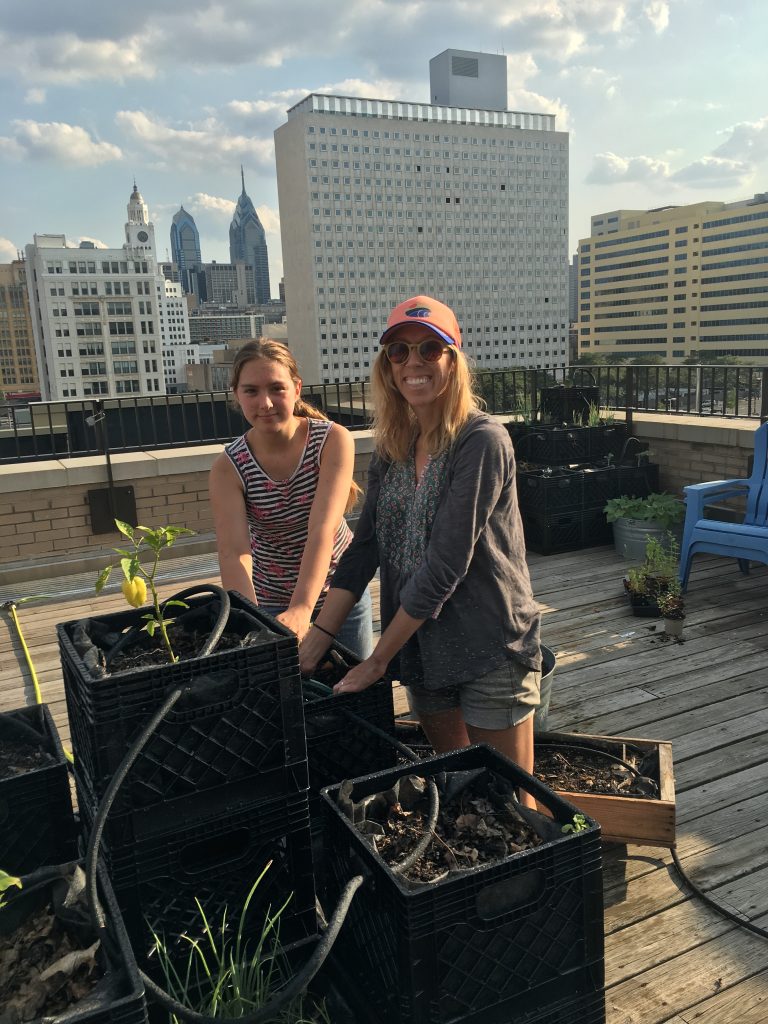 We are now back on track to revitalize our beautiful rooftop garden, "The Roof Top Gan," named by our teens. We have been working with our Cloud9 partners, Rania and Allie, to revive our garden and help teach us how to properly sustain it. Over the last 2 weeks, we have had two opportunities to have our teens come in and re-plant new crops. We planted a few different kinds of mint, a few different kinds of basil, fennel, sunflowers, and more! We hope to have some crops to sell at our Common Ground Farmer's Market by the early Fall. Until then, we will be making sure our plants our properly watered!