Camp Solomon Schechter's Gendler Grapevine Project, the Teva Learning Center, has become an integral part of their summer camp program, and it continues to provide a successful forum to discuss connections between Judaism and the environment while also allowing the camp to be more environmentally sustainable.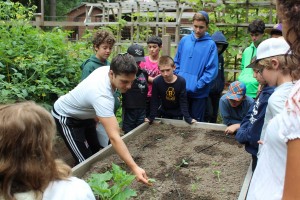 The creation of the Center in 2013 served as the inspiration for their 2014 summer's theme, "Healthy Planet," which brought the concept of basal tashchit throughout the camp.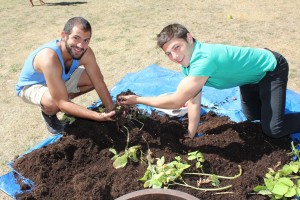 Camp Solomon Schechter expanded their project in numerous ways. They varied the garden beds and began composting at camp. They started a garden cooking activity, which further engaged campers into the ideas of local, organic, and seasonal cooking. And, the camp received donated food from the local farmers market to help satisfy an initiative to serve locally sourced Shabbat dinners.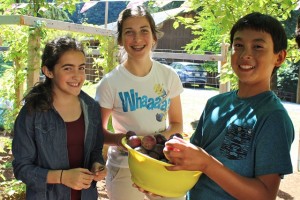 They created an all-cabin competition to see which campers could, together, have the least amount of food waste at the end of every meal. At the end of each session, the winning cabin won the honor of planting a new tree in the garden.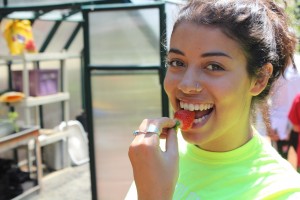 Finally, they began a "bedouin experience" for the older campers, where the campers spent time at the river campsite and in the garden, and then cooked Israeli food over the fire in a bedouin tent.
For more information about Camp Solomon Schechter, click here, and to read about their 2013 project and how you can create your own garden, click here.