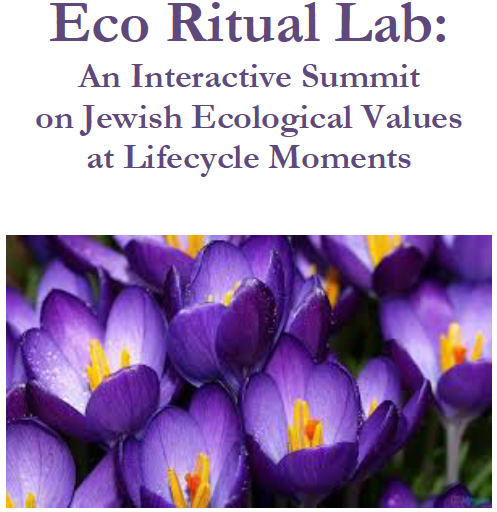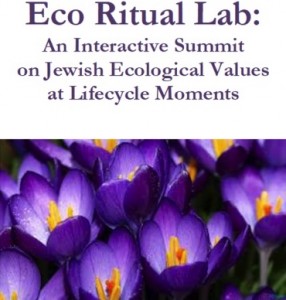 Hebrew College, a 2014 Gendler Grapevine Project grant recipient, is hosting The Gendler Eco Ritual Lab: An Interactive Summit on Jewish Ecological Values at Lifecycle Moments. The event will be held in Newton, MA, at Hebrew College on Sunday, Apr 26, 2015, at 4:00 p.m. in Berenson Hall.
Clergy, ritual leaders, educators, artists, and activists are invited to attend this community summit and participate in an interactive afternoon of innovation, learning, community, and celebration. Featured speakers include Rabbis Vanessa L. Ochs and Ebn Leader. The event will help inform the creation of an open-source Eco Life Cycle Ritual Guide, due to be published this summer. A light dinner will be served.
Admission cost is a suggested donation of $18.
Click here to register for the event.
To see the event flyer: Eco Ritual Lab Summit Flyer single